Market Insights™
Everest Group's Market Insights reveal actionable intelligence from across the full spectrum of our research in concise, easily accessible infographics. | Read more Market Insights
Preview Documents
Everest Group Performance | Experience | Ability | Knowledge (PEAK) Matrix™ provides an objective, data-driven comparative assessment of third-party outsourcing service providers specific to a market segment (function, process, industry vertical).
Everest Group has complimentary four-page PEAK Matrix preview documents for our service provider landscape reports.
Capital Markets BPO PEAK Matrix 2014 Global Preview

European ITO PEAK Matrix 2014 Global Preview
PO PEAK Matrix 2014 Global Preview

Other PEAK Matrix Global Preview documents include HRO, RPO, Banking ITO, Banking BPO, and more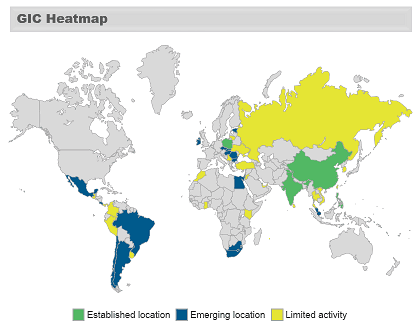 Where are the current global sourcing "hot spots"? Click on the above map to reveal more information about each location.